SS18 Central Tacoma DADU

OPEN SUNDAY MAY 5TH
11 AM – 5 PM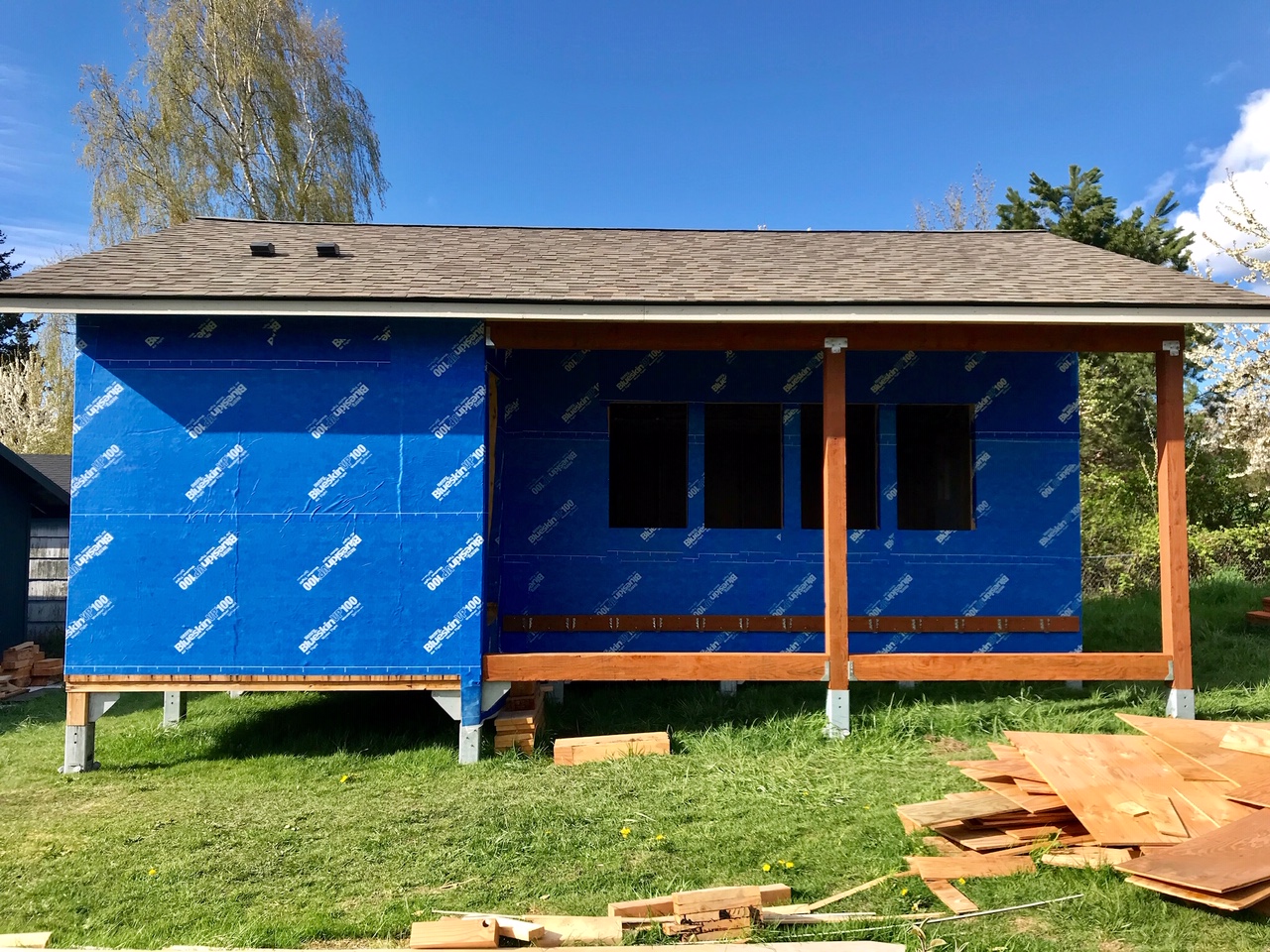 Site Description
FEATURES: Design Innovation, Indoor Air Quality, Materials Conservation, Small Building Foot Print, Stormwater Management
UNDER CONSTRUCTION
Located in central Tacoma, this detached accessory dwelling unit was awarded a slot in the City of Tacoma's Urban Infill Pilot Program to build a DADU on an existing developed residential site. Designed and being built by Brett Marlo Design Build, this small footprint, healthy and fully accessible home showcases the innovative and low-impact foundation solution of Diamond Pier's pin foundation system.

This project is going for BuiltGreen certification and includes the following features: no excavation, local and regional healthy materials, Declare products, EnergyStar appliances, LED lighting, carbon capturing drywall, an energy recovery ventilator, a hybrid electric heat pump water heater, single zone mini-split, is pre-wired for future solar and built primarily from FSC wood.

Come see this project in its mid-construction phase and pick the brain!