S1 Second Use Seattle
3223 6th Ave S
Seattle, WA 98134
​
​
OPEN SATURDAY MAY 4TH
11 AM TO 5 PM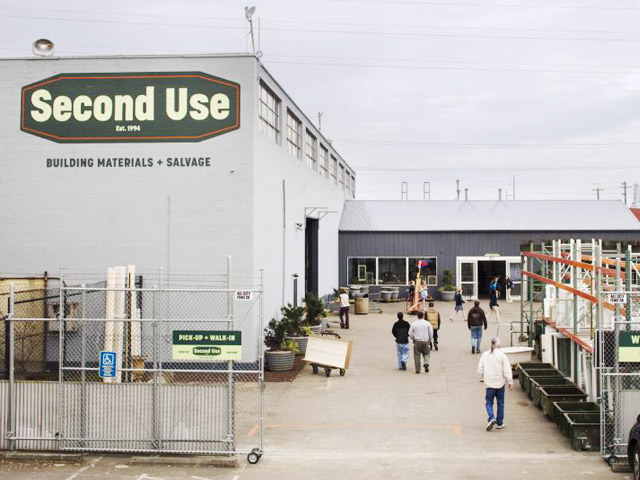 Site Description
Sustainability Stop
Our materials come from and are used in the local region. The company itself is locally grown. The owners are employees, and the employees together shape the future of the business.
​
As environmental and economic forces continue to impress upon our society the benefits of reducing waste, Second Use envisions salvage and reuse of building materials as an increasingly user-friendly process and a standard component of a construction job. We envision building our capabilities in professional salvage and deconstruction services, and we aim to provide an enjoyable shopping experience for customers. We will do this together with contractors, homeowners, customers and community in the Puget Sound region – those who have been our partners from the beginning.
​
On Saturday, May 4th, Second Use will feature a number of vendors in their entryway who offer green living solutions.