SS15 Small Planet Supply Office

OPEN SATURDAY MAY 4TH
11:00 AM – 5:00 PM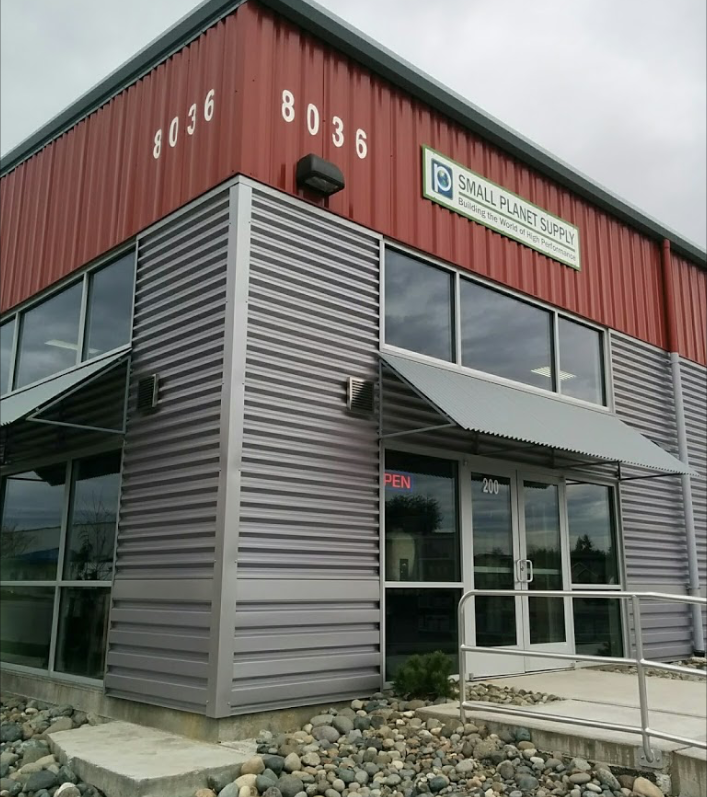 Site Description
FEATURES: Energy Efficiency, Stormwater Management, Advanced Building Envelope
CERTIFICATIONS: LEED, Passive House, Net Zero Energy, Living Building Challenge
Small Planet Supply is the Leading West Coast distributor of High Performance and Green building products. We strive to provide the best in education and product knowledge so we can best help the architects, builders, developers and home owners achieve their dreams of super-energy-efficient building.
We stock the highest quality weather proofing systems, from the Henry line of Tapes and membranes to Prosoco's fluid applied system, we carry everything a builder will need to make a house airtight.
We also carry the best in insulation – Thermacork expanded cork rigid insulation panels – carbon negative, 100% natural. Havelock Sheep's wool insulation batts – like a sweater for your house!
In addition, we carry the Zehnder line of high-efficiency heat recovery ventilators. If your home is air tight, you must ventilate it. Zehnder HRVs capture the heat from outgoing air and apply it to fresh, incoming air to keep that energy in your home. Sanden CO2 heat pump water heaters provide maximal efficiency even at low outside temps. They can even heat your house!
Stop by on the South Sound Green Home Tour and talk with our experts, tour the warehouse and get inspired!